What is considered an orthodontic emergency during COVID-19? Due to the current COVID19 situation, we're available for telephone enquiries only until further notice.  In the meantime, we've created some guidance on how to tell if you're suffering from an orthodontic emergency and what to do next.
Find the orthodontic problem you have in one of the three boxes below, which will outline the next steps you need to take.
Keep up-to-date with the latest information from ORTHO about COVID-19.
Non-emergency:
If you're experiencing any of the following symptoms you can likely treat the problem at home, or talk to your usual orthodontic practice:
Wires from braces digging in
Discomfort from braces rubbing
A broken bracket or tube which you are not at risk of swallowing and isn't painful or damaging your mouth
Lost springs or modules from fixed braces
Loose appliances like quadhelixes or RMEs which you can't fix at home
If you're struggling with common orthodontic problems, read our self-help advice on looking after your braces while self-isolating.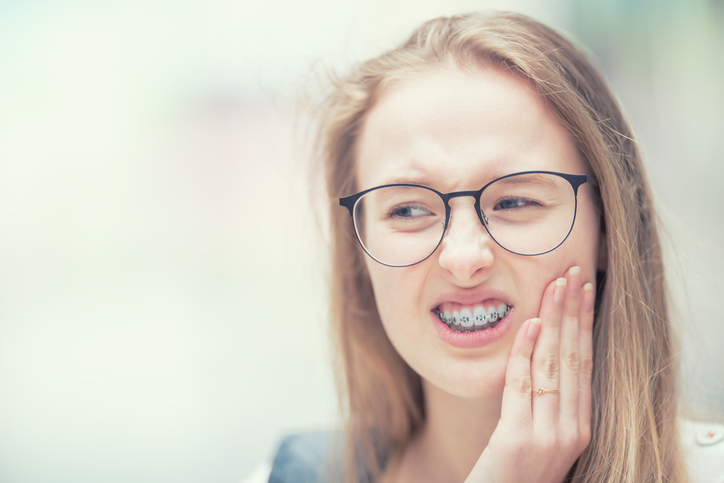 Orthodontic emergency:
Contact a local orthodontic practice as soon as possible if you have:
Swelling of your gum, cheek or face which is spreading. If the swelling is spreading down your neck, up to your eye or along the floor of your mouth you must make sure you mention this when you contact the practice
Excruciating pain in your mouth which is affecting your ability to sleep or concentrate
Broken or damaged retainers which are painful to wear, or you can't wear
Been following self-help advice for your problem but the pain is getting worse
Experienced facial trauma (a blow to the mouth) which is causing pain or problems
A loose part of your brace which you could be at risk of swallowing
Problems following post-orthognathic surgery (please contact your local hospital team if possible)
A broken part of your brace which is causing pain and damage to your mouth, that you haven't been able to manage with self-help advice
Pain or problems with TADS (mini screws/mini implants)
Broken or ill-fitting removable aligners
These symptoms require you to contact a local practice offering phone support, so they can provide further advice. If they think you require urgent care, they can direct you to an appropriate support location.
Find your local ORTHO practice.
Accident and emergency:
Go straight to A&E if you have:
Swallowed a piece of your brace which is causing breathing difficulties or choking
Facial swelling affecting your vision, breathing, affecting your ability to swallow or preventing you from opening your mouth more than two fingers wide
Trauma causing loss of consciousness, double vision or vomiting
Rapid and uncontrollable bleeding from your mouth
These symptoms are extremely serious and could be life-threatening. Go to your local A&E department as soon as possible for immediate care.
The health, wellbeing and safety of our patients, their families and our people remain our top priority in ORTHO. We'd like to thank our patients for their understanding during the COVID-19 situation. Once it is safe for our practices to re-open we encourage you to get in touch and book an appointment.
The latest status of our practices can be found at: COVID-19 Notice.
If you are experiencing an orthodontic emergency, contact your local ORTHO practice.