Common orthodontic problems
Whether it's a problem with your bite or crowded teeth, orthodontic treatment could help. Find out the most common reasons for having dental braces.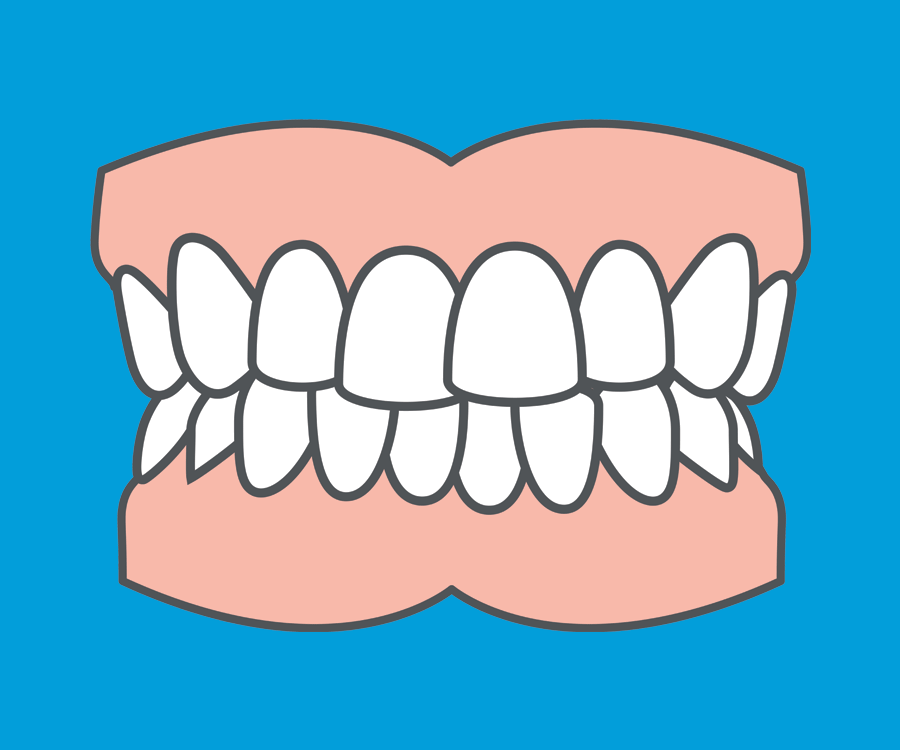 With crowding, there isn't enough space for all your teeth to fit in your mouth. Your teeth are fighting for space, which means they're likely to overlap each other and become crooked.
Having crowded teeth can make it hard to brush your teeth, so it's easier for plaque to build up. If you've got severe crowding, you might need some teeth extracted before you start orthodontic treatment.
Crowding can be corrected using removable or fixed braces, depending on how severe the problem is.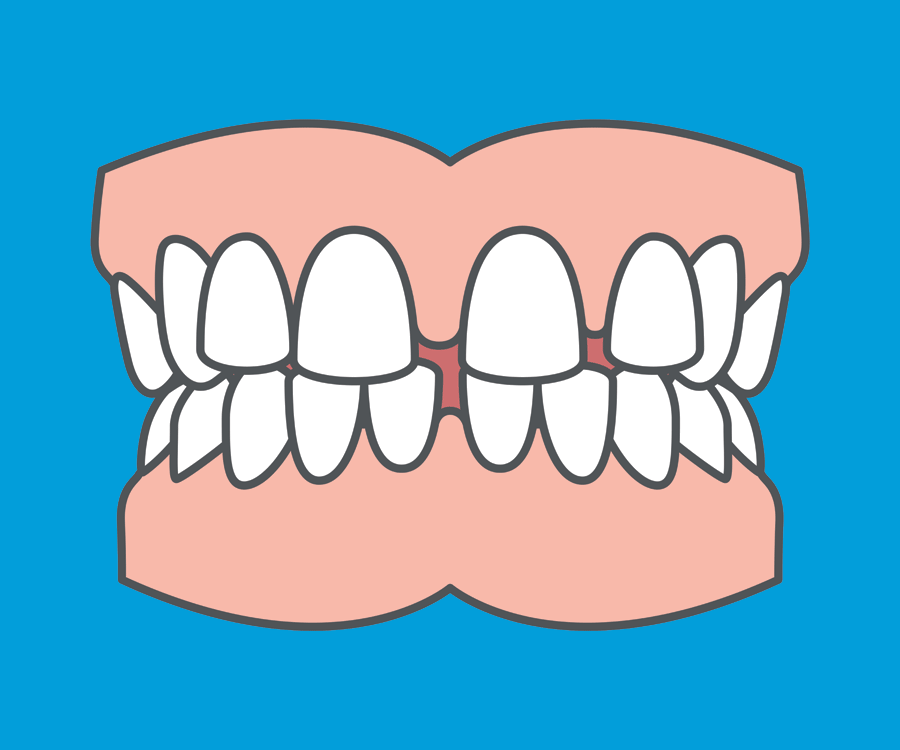 Spacing means you have irregular gaps between your teeth. It's the opposite of crowding, your teeth can't fill the amount of space available in your mouth. Gaps can be between any two teeth in your mouth, often this is in between your upper front two teeth.
There are lots of reasons why you might have gaps in between your teeth. Most commonly, this is caused because there is a discrepancy between the size of the teeth and size of the jaw. Chronic gum disease can also result in bone loss. If enough bone is lost, teeth can drift which can create spacing between your teeth.
Spacing between teeth is commonly treated using orthodontic treatment. Orthodontic treatment is a long-term solution to reducing gaps, whereas other cosmetic options, such as composite bonding is more suited to filling minor gaps and may need to be replaced or repaired over time.
An overbite is where your top teeth overlap your bottom teeth. It's very common to have an overbite, and not every person will need orthodontic treatment because of it.
However, if your overbite is too big, it can lead to other problems within your mouth.
Some overbites are be hereditary, but others can be caused by habits from childhood, like sucking your thumb or biting your nails.
Both fixed and removable braces can usually fix an overbite, depending how severe it is.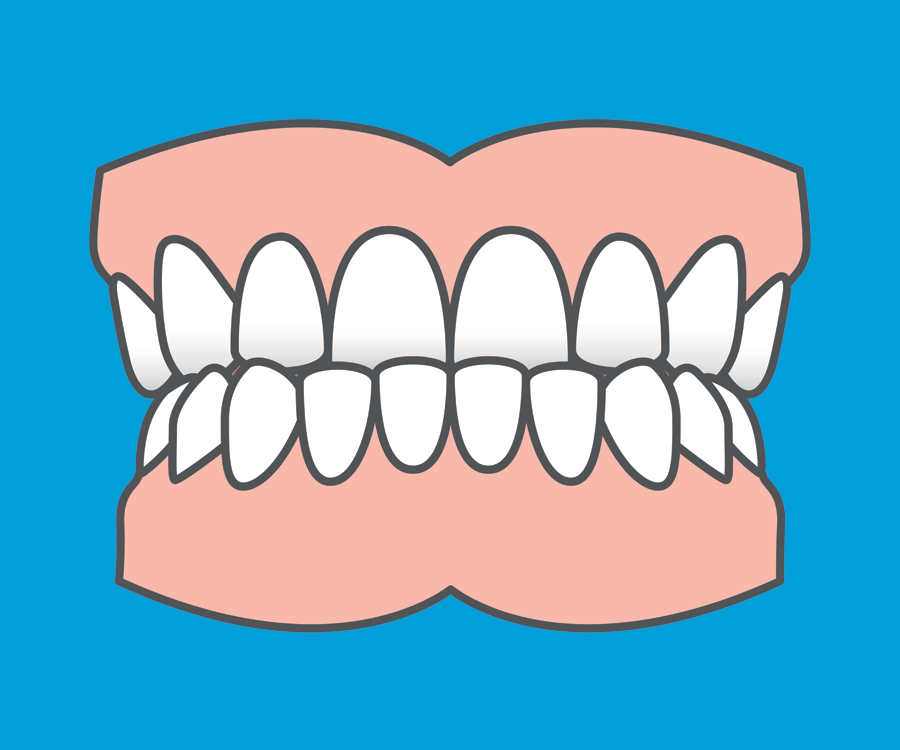 An underbite is the opposite of an overbite. It means your bottom teeth overlap your top teeth. Underbites are less common than overbites and they're usually hereditary. However, the same common habits that can cause an overbite, like thumb-sucking, can also cause an underbite.
An underbite can make it difficult to chew properly and can also cause your teeth to wear down quicker in some cases.
Fixed and removable braces can usually fix an underbite but in some cases more complex treatment is involved.  A specialist orthodontist will be able to advise you of your treatment options.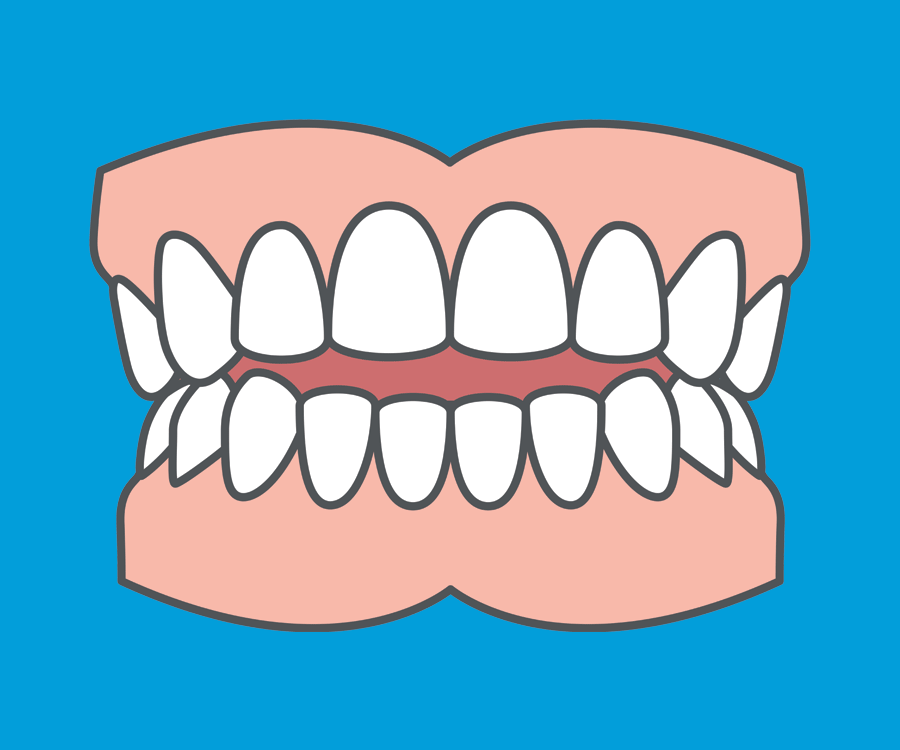 An open bite is when your teeth don't touch together when you bite together. Having an open bite can make it difficult to chew or bite into hard foods and can sometimes affect your speech.
Most of the time, an open bite can be fixed using orthodontic treatment. Braces pull your teeth down into the right alignment and can pull back any teeth which are slanted forward. In severe cases, you might need surgery to fix an open bite.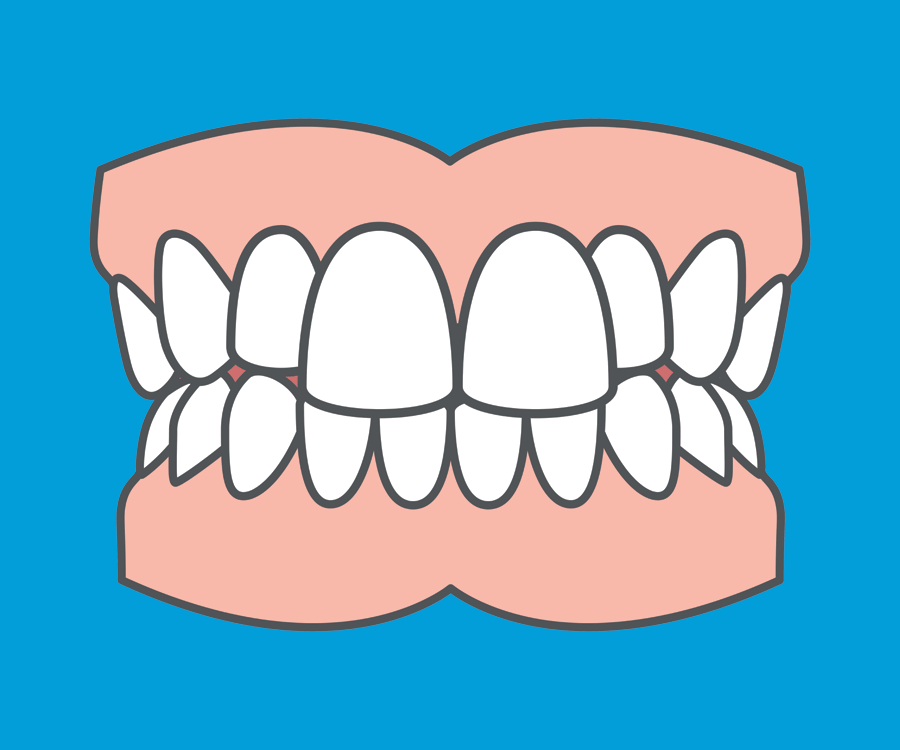 Put simply, prominent teeth means your teeth stick out more than they should. These are sometimes referred to as buck teeth or protruding teeth. Lots of people choose to get prominent teeth corrected for cosmetic reasons, but they can also affect chewing and means your teeth are more susceptible to injury, as they're in an easier position to knock.
Prominent teeth are hereditary but can also be caused by habits like thumb-sucking. If you have other orthodontic problems like crowding or an open bite, this can also cause the teeth to protrude.
The most common treatment for prominent teeth is fixed braces.
Looking for help with an orthodontic problem?
If you've got one of the common orthodontic problems listed above, we can help.
Why not book a consultation with one of our specialist orthodontists to find out how we can help you?
Meet the Team / Contact Us